Couples Massage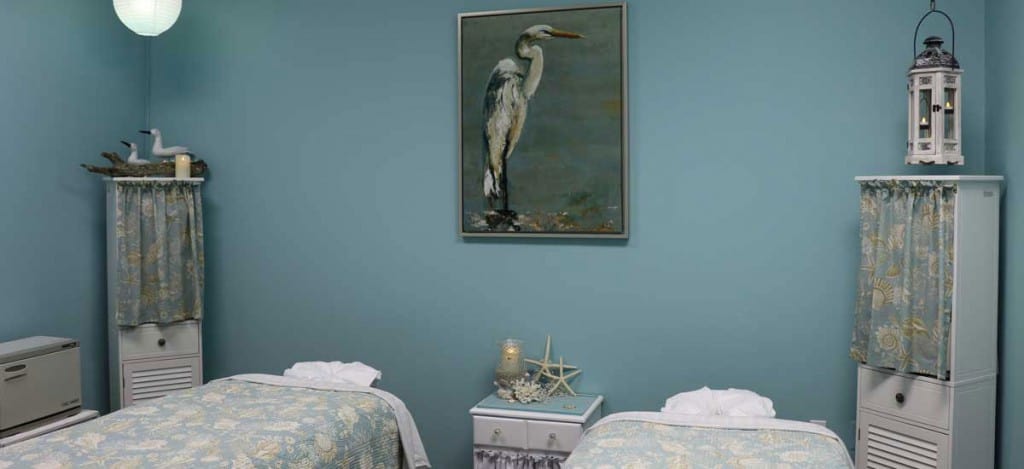 Whether you are celebrating a special occasion or simply treating yourself to a romantic getaway, a couples massage is a great way to relax and rejuvenate both you and your loved one. Our massage therapists invite you to de-stress and unwind in our beautifully decorated room with side-by-side massage tables. Receiving a massage with a friend or loved one is a wonderful way to introduce massage to someone who is trying it for the first time. It allows them to feel safe and comfortable.  Our therapists have been trained in Swedish and Deep Tissue Therapeutic Massage. They use a combination of specialized techniques and extensive experience in each session to ensure you a deep sense of inner peace as your body, mind, and spirit become one. Before the session begins, the therapists will discuss your individual needs with you in order to meet all of your expectations. Your time here will be one to remember. Proper draping techniques are followed and personal boundaries are honored.
Please call in advance to schedule your appointment so we can better accommodate you:
Call 410-390-3318
Open year round, 7 days a week, 10am – 6pm (except major holidays)
Massage per Two people
30 mins……..$100
60 mins……..$180
90 mins……..$260
PAMPER YOUR FEET WITH A SPECIAL TREAT!
Hot Rockin' Foot Massage
Add on an additional 15 minute hot stone foot massage to your already scheduled massage…………$30 per person
or
Schedule a 30 minute hot stone foot massage by itself…………………..$60 per person
With this service, your feet will enjoy invigorating hot towels, delightful lotions, tension-relieving hot stones,
rejuvenating massage,  and more hot towels.
Try it, your feet will love it!